Live from MeasureCamp Amsterdam: Life after GDPR Podcast
Life after GDPR will be live-streaming from MeasureCamp Amsterdam on Saturday the 21st of May 2022. Join us for great discussions about data privacy & digital marketing.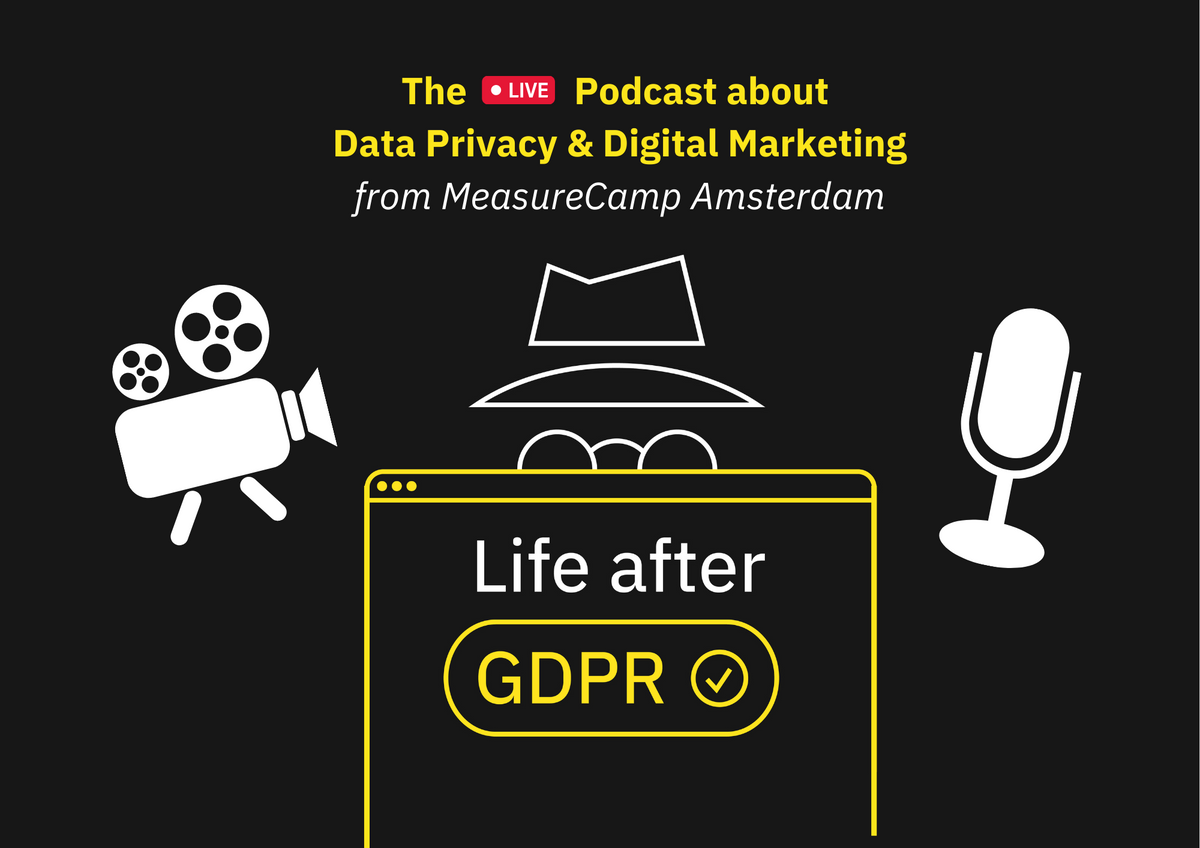 TL;DR:
Hey there subscriber!
Thank you so much for subscribing to updates from the Life after GDPR podcast, and let me begin by apologizing for the lack of new content over the last few weeks. I could make up a lot of excuses, but the bottom line is that producing content turns out to be an actual job and I have a habit of taking on more than I can chew off out of sheer excitement.
But we have something great lined up! This coming Saturday the 21st of May, Life after GDPR is sponsoring MeasureCamp Amsterdam and we will be live-streaming our podcast from the event.
We'll host multiple podcast sessions of ±30 minutes each with a wide variety of interesting guests covering relevant topics. So hopefully there's a lot of interesting content coming your way this saturday.
Because MeasureCamp is an "Unconference", it's not 100% scripted. However, we've already pinged some interesting guests to discuss topics like:
Google Analytics in the EU: What's your next move?
CDP's & Data Privacy: Does it work together?
The Impact of Data Privacy Regulation on Conversion Optimization
Building your own First Party Analytics Stack
Consent Mode & Consent Management Platforms
Besides that, we'll also spend some time looking back at MeasureCamp itself with Peter O'Neill, as this is the 5th anniversary of MeasureCamp Amsterdam and last week was the 10th Anniversary of MeasureCamp London (the original edition).
Want to follow along with the Livestream?
If you're up for it, you can follow along with our livestream during the event! It will be broadcasted via LinkedIn, Twitter and YouTube, but the best place for you to follow along is via our Livestream page on the website.
No spare time this Saturday? Watch it later!
I can understand if you did not plan for a Saturday filled with digital analytics and data privacy topics. Not to worry though! The live stream will stay available online and we'll likely chop it up into smaller more digestible parts over the following week. If you're audio-only, I'm sure some of it will be turned into regular podcast episodes as well.
Are you attending MeasureCamp Amsterdam?
If you're attending, please come join us for a session! We should have extra spots available if you want to fully join the podcast, but we also have a guest microphone so the audience can chime in with questions. Hope to see you there!