Bonus Ep. - 10 Years of MeasureCamp with Peter O'Neill & Martijn van Vreeden
To celebrate the 10th anniversary of MeasureCamp and the 5th anniversary of MeasureCamp Amsterdam we recorded a live episode with Peter O'Neill and Martijn van Vreeden.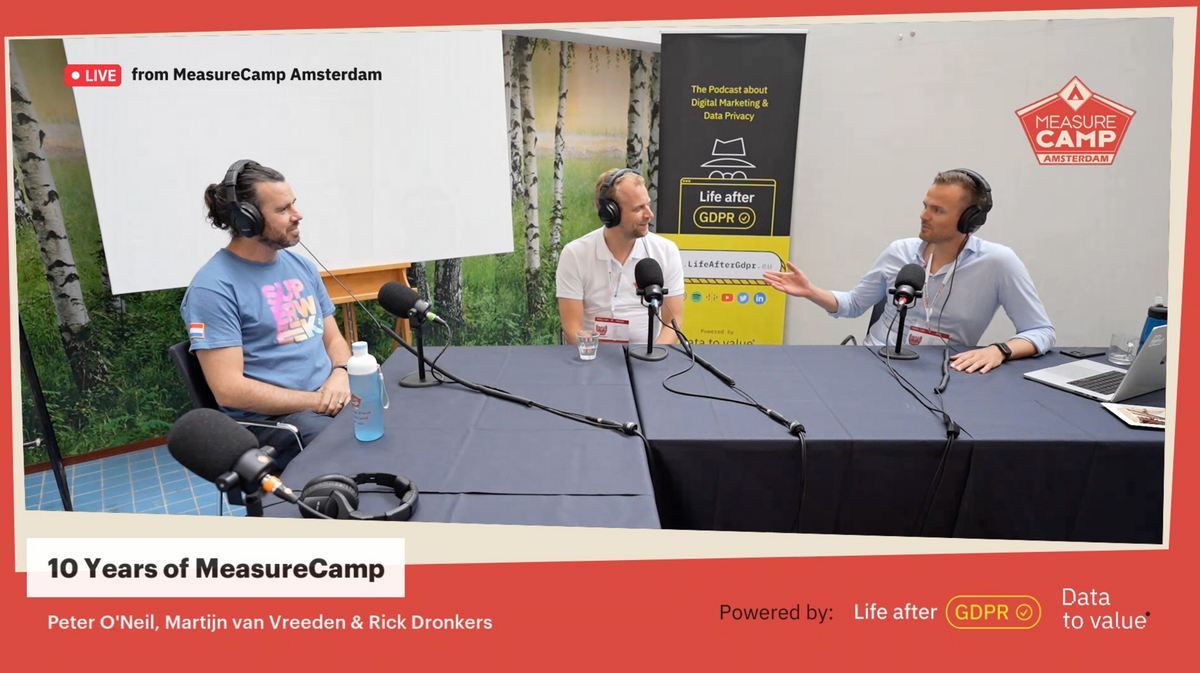 On the 21st of May 2022 we got to record live from MeasureCamp Amsterdam. This year, MeasureCamp exists for 10 years, and it was the 5th-anniversary edition of MeasureCamp Amsterdam. So I got to record a special bonus episode with MeasureCamp founder Peter O'Neill and MeasureCamp Amsterdam organizer Martijn van Vreeden.
If you're only here for the data privacy and GDPR content, don't worry: the next episode (also recorded live at MeasureCamp) has you covered! Just skip this one.
If you've never been to a MeasureCamp before, hopefully, this episode sparks you to go to one in the future near you!
If you prefer video over audio, check out our YouTube channel where this episode is posted in full including the video.