E010 - Facilitating Data-Driven Decision Making at Adyen with Melody Barlage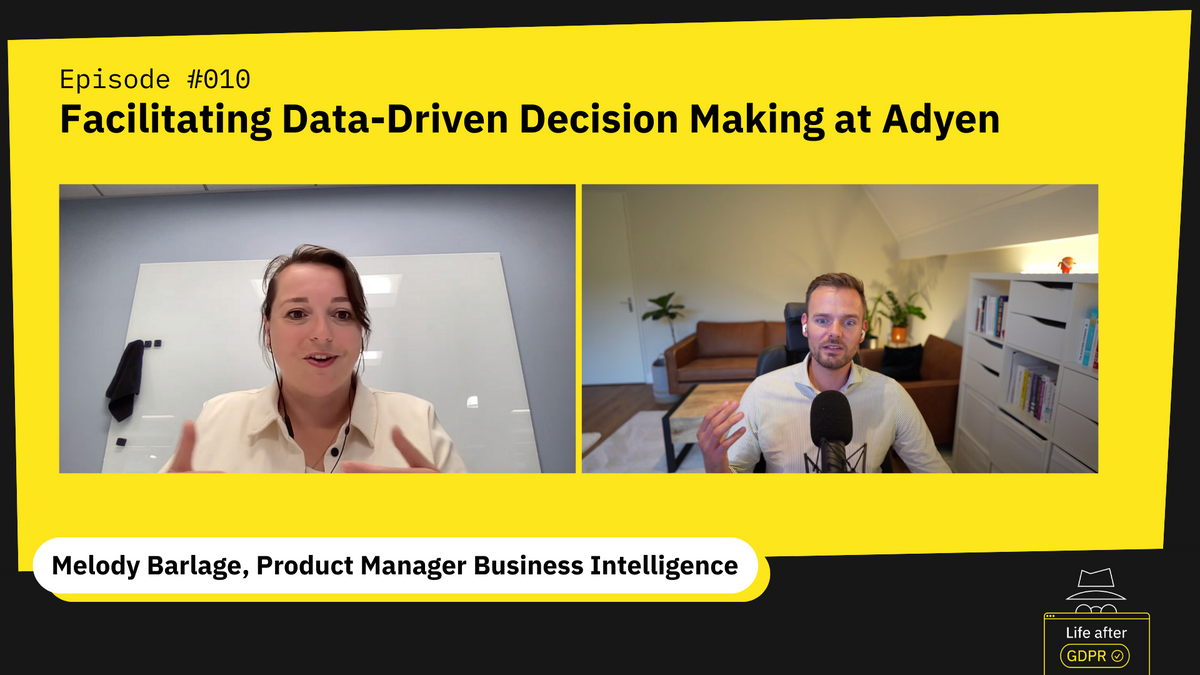 In this episode, I interview Melody Barlage, Product Manager Business Intelligence at Adyen.
View the entire episode here on our YouTube channel.
This episode is a special collaboration with the DDMA and their Digital Analytics Summit where Melody will also be presenting! The Digital Analytics Summit is A great event fully dedicated to digital analytics. You can expect topics like Google Analytics 4, BigQuery and server-side measurement. But there will also be a privacy track and a track focused on company organization and culture around data teams. The Digital Analytics Summit will take place on October 13th, 2022 in Amsterdam.
If you want to learn more please go to https://digitalanalyticssummit.nl/ and use the code "LIFEAFTERGDPR" for a 20% discount in the checkout.
In this episode we discuss:
How Adyen has structured it's data team within the organization
The challenges of facilitating data to all stakeholders within a organization like Adyen
What tools Adyen uses to enable people to make the most of the available data
What type of protections are in place in order to prohibit people from accessing data they should not
And much more
You can follow our guest on:
Make sure you follow the show:
If you want to help us out, please share the link to this episode page with anyone you think might be interested in learning about Digital Marketing in a Post-GDPR world.
Talk to you next week!
-Rick Dronkers