Episode #008 - Build your own 1st-Party Analytics Stack with Niels Reijmer, Christophe Bogaert, Glenn Vanderlinden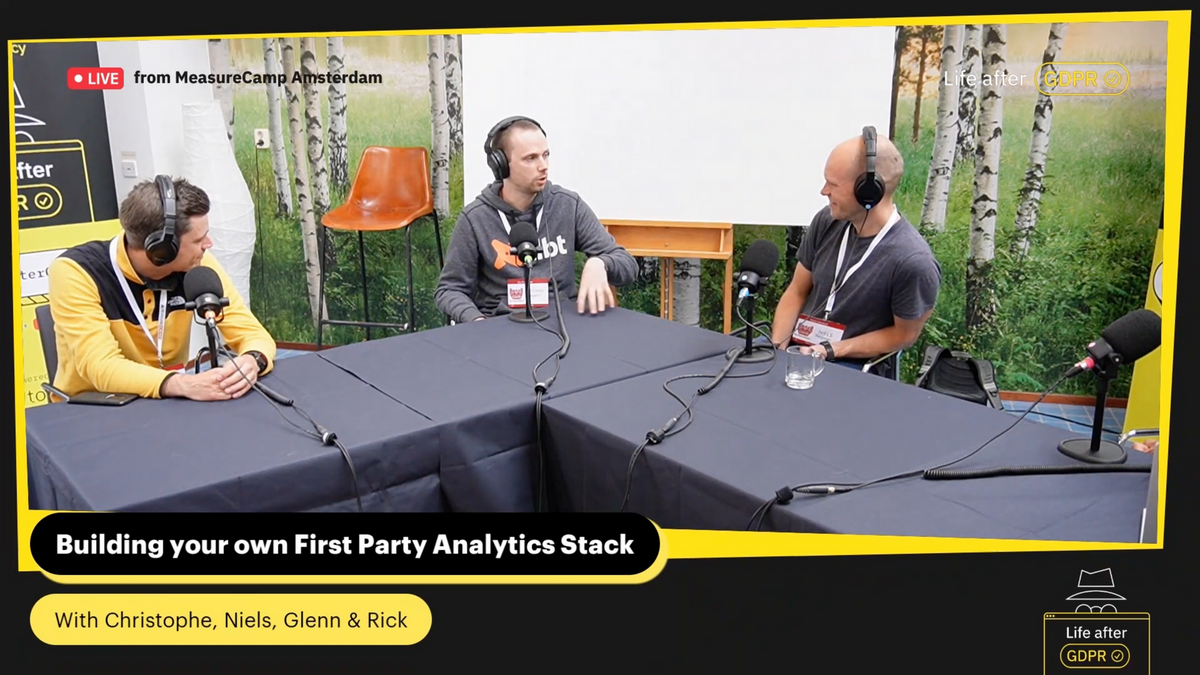 In this episode, you will learn why you should (not?) consider building your own 1st-party analytics stack, what's so great about MeasureCamp and much more!
This episode was recorded live at MeasureCamp Amsterdam on 21 May 2022.
The episode is also available including video on YouTube: https://www.youtube.com/watch?v=xuKFOGEN4WQ
Attendees:
- Niels Reijmer (The Data Story) (LinkedIn)
- Christophe Bogaert (Tasman Analytics) (LinkedIn)
- Glenn Vanderlinden  (Human37) (LinkedIn)
- Rick Dronkers (host)

Life after GDPR is a Podcast about Digital Marketing & Data Privacy hosted by Rick Dronkers and powered by Marketing Data Consultancy Data to Value.

Make sure you follow the show:
https://twitter.com/lifeaftergdpr
https://www.linkedin.com/company/life-after-gdpr

And follow the host:
https://twitter.com/rickdronkers
https://linkedin.com/in/rickdronkers

Subscribe to the show on Apple Podcast or Spotify or wherever you listen to podcasts by searching for "Life after GDPR". If you'd rather get notified by email, subscribe for updates via the https://lifeaftergdpr.eu website

© Copyright 2022 - Life after GDPR is a brand of Data to Value B.V.